Pangkor Island
Check out Pangkor Island if you are looking for somewhere without tourists. Located near the coast of Perak, the island features empty beaches, clean water and a thick jungle overlooking the centre. Visitors appreciate having the opportunity to sunbathe under the palm trees with no other soul in sight. Also, check out the Colonial Dutch fort and take pictures of a traditional wooden jetty.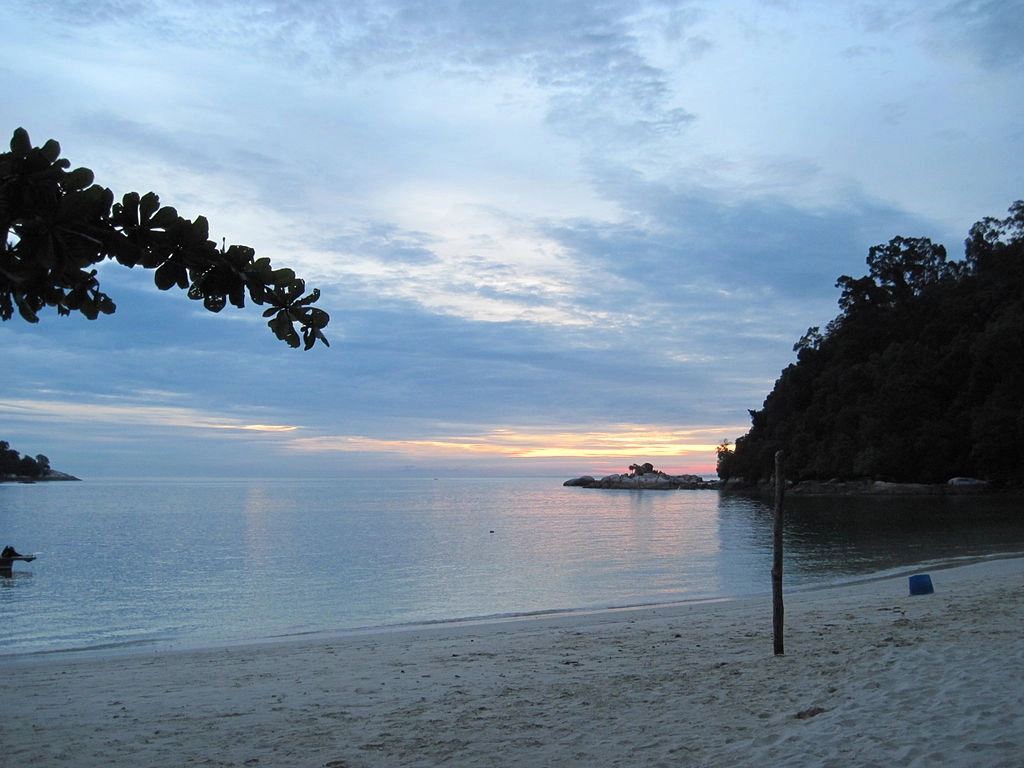 Pulau Redang
One of the largest islands off Malaysia's East Coast, Pulau Redang is renowned for its crystal clear waters and sandy white beaches. It is one of nine islands, forming a marine sanctuary park offering tourists the opportunity to snorkel and dive. The beach is full of soft white sand. You can see coral and fish just a few metres from the beach.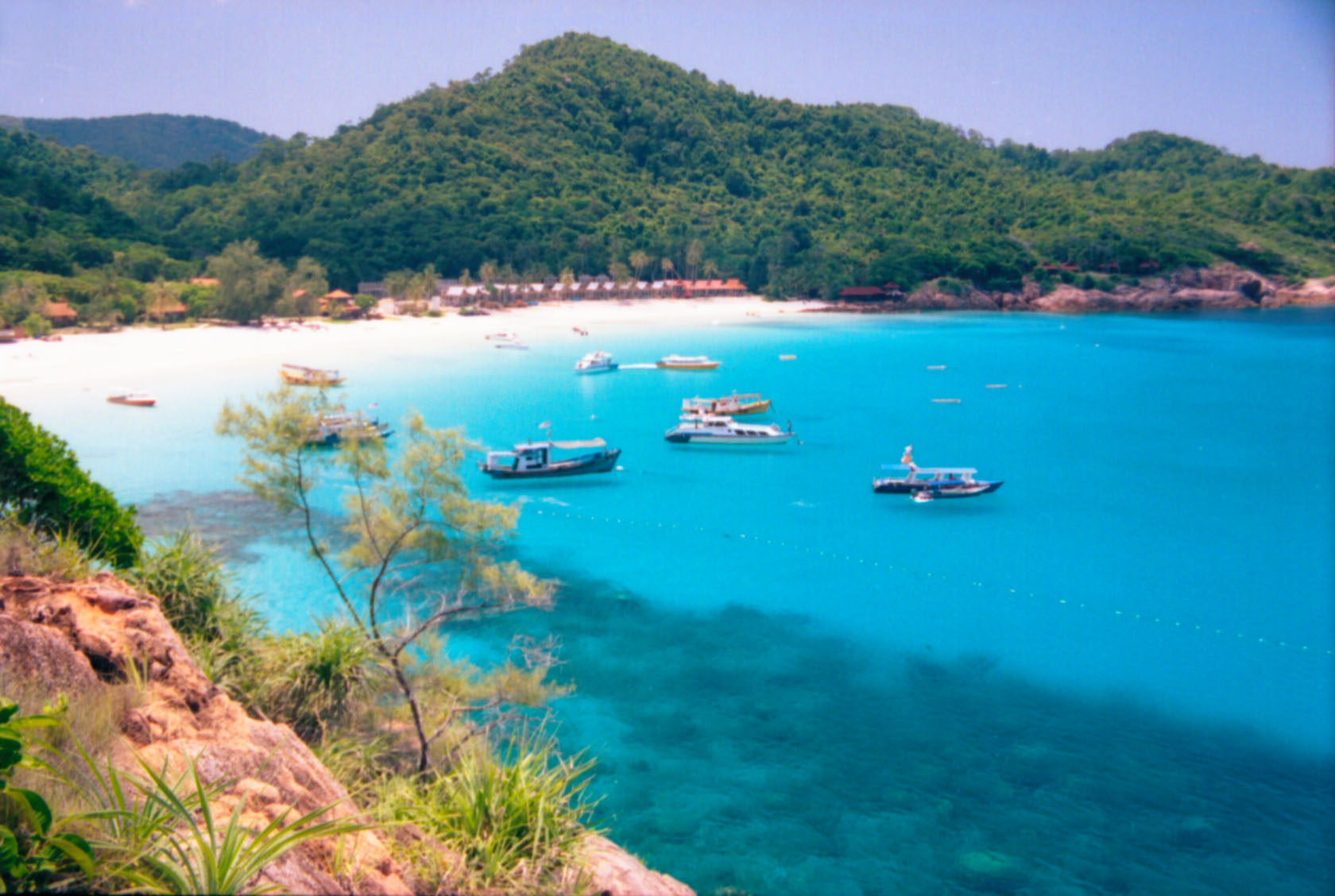 Pulau Langkawi
The island of Langkawi is home to some of the best beaches in Peninsular Malaysia. The island combines stretches of mountains and mangroves with glistening coastlines. Take a day trip to Pulau Dayang Bunting listed by UNESCO, feed the eagles and watch the monkeys swim for food. Or take your towel and sunbathe off on Pantai Cenang before you drink in a beachside bar. Another perk is that this island is duty-free, don't be afraid to release your inner shopaholic when you're there!
Sipadan Island
A tiny island near Semporna in Sabah is rated among the top diving regions in the world. You will not find accommodation or a lot of facilities around the island. Taking a tour during your trip would be recommended. The flight from Kota Kinabalu to Semporna and a one-hour boat ride to the turtles and barracuda swarms is worth it. After gaining protected status in 2002, fewer tourists will get a permit to visit the limestone pinnacle.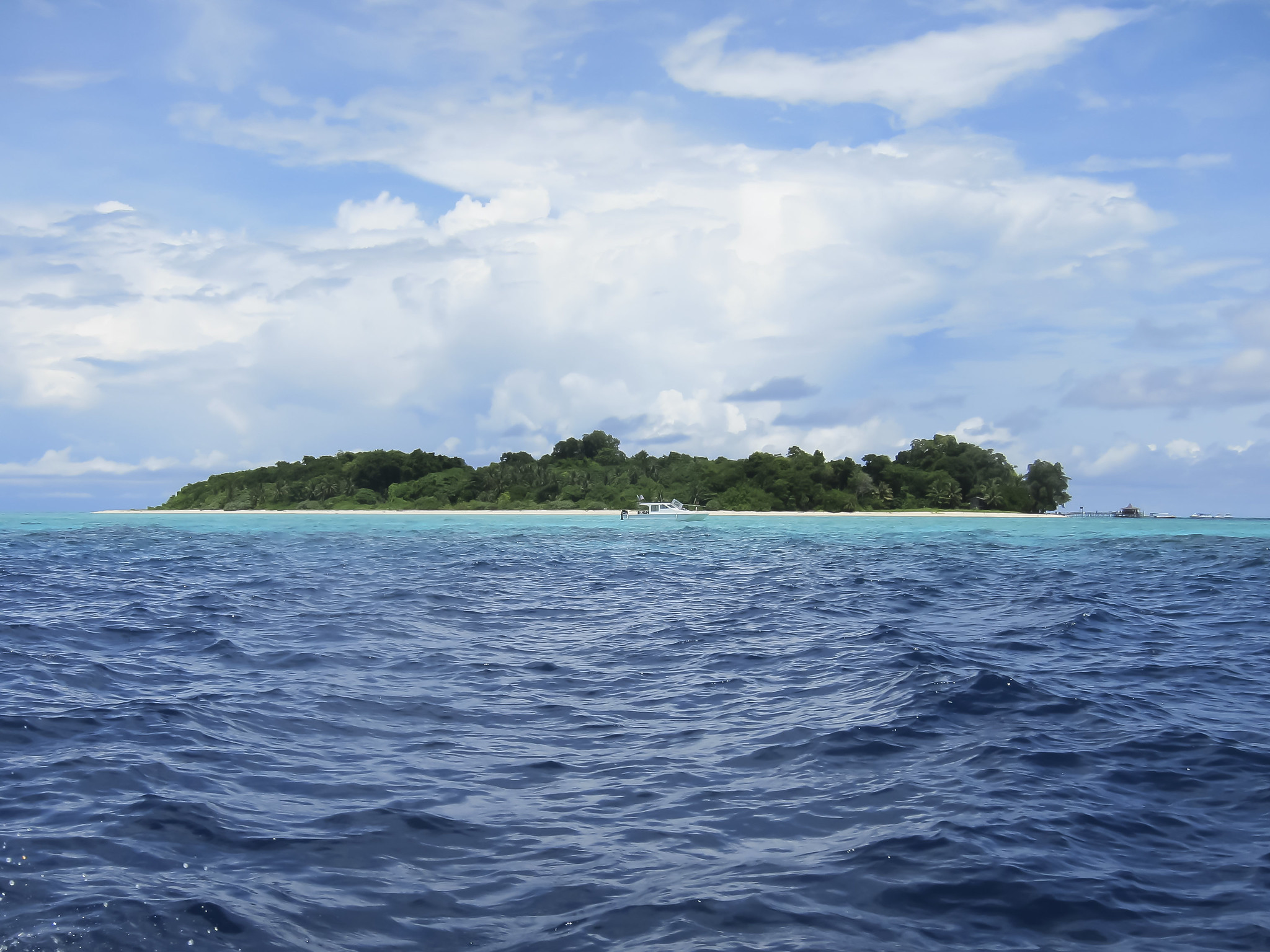 Mantanani Island
Near Kota Belud in Sabah, The Mantanani island offers some of the finest diving spots in Borneo. Snorkelers and divers flock to swim with seahorses and stingrays on day trips from the capital. The scuba-certified person can dive at over 20 locations, including three shipwrecks. After a few hours at the South China Sea, unwind for the famous Bornean sunset on the pristine white-sand beaches.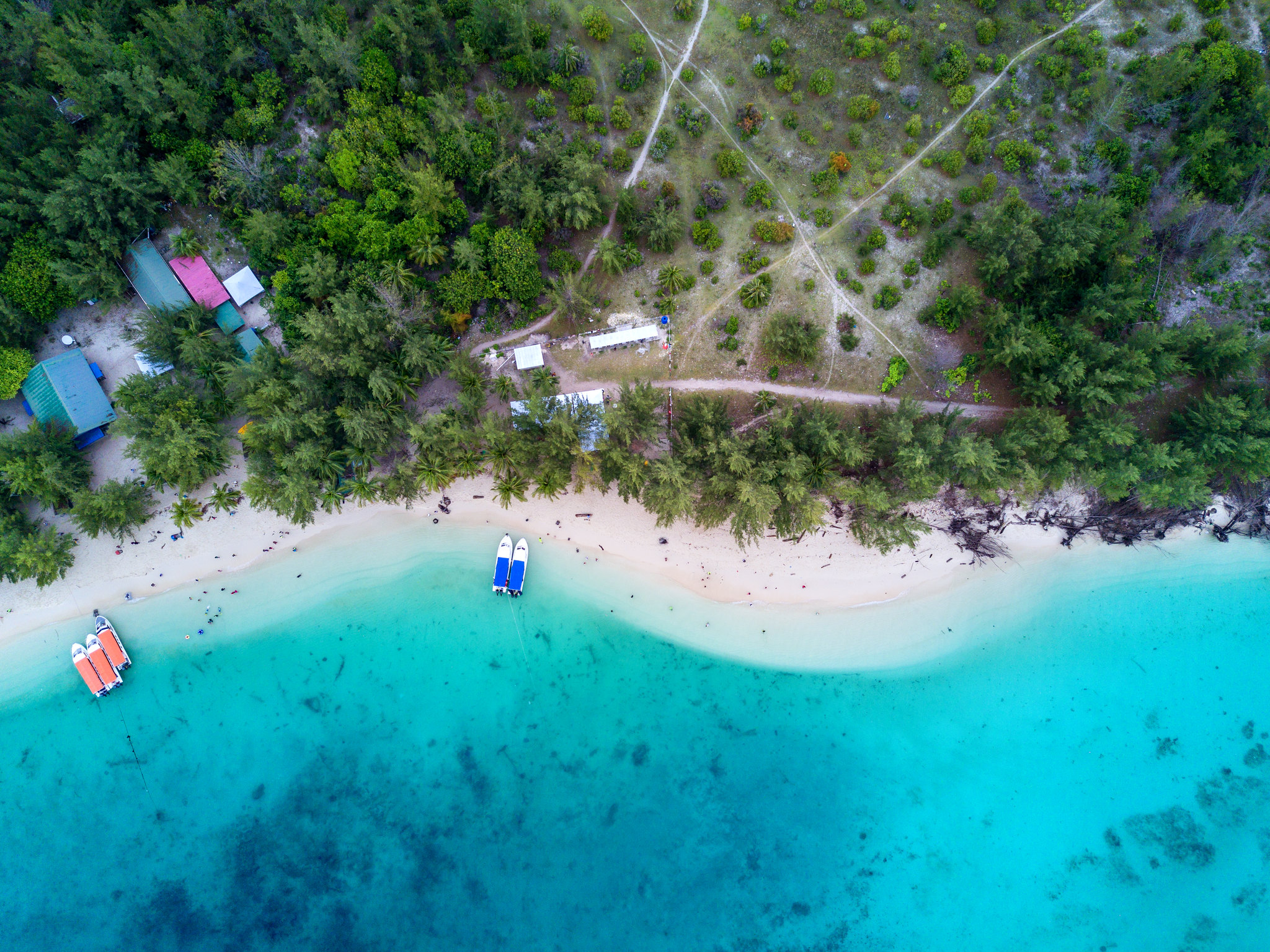 Pulau Perhentian
Perhentian Island, also known as Pulau Perhentian is situated off the coast of Terengganu and offers tourists stunning beaches and spectacular views. Perhentian Island consists of two islands: Pulau Perhentian Besar and Pulau Perhentian Kecil. With perfect weather on Perhentian Island – neither too hot nor too cold – it's no surprise that it's a popular tourist destination.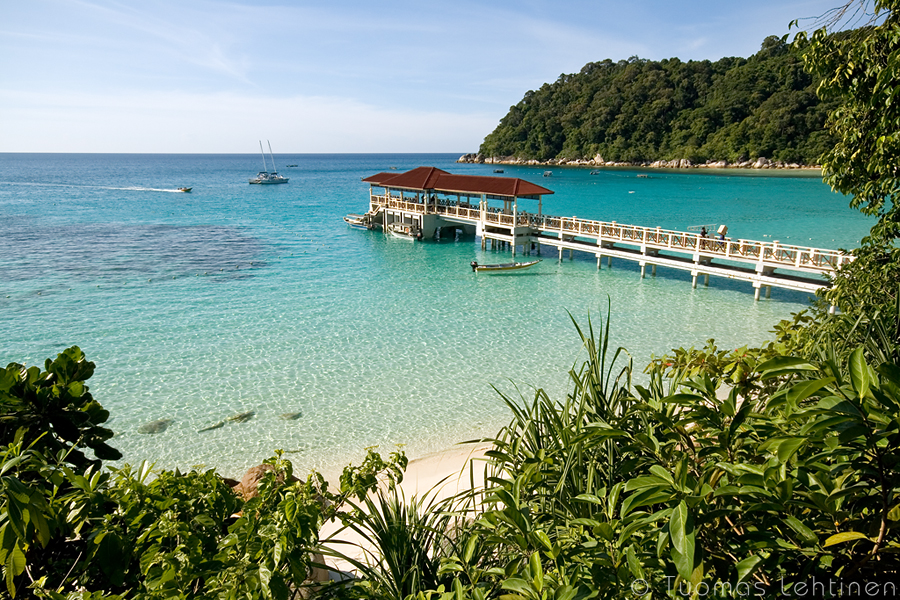 Pulau Besar
Located 15 kilometers off the east coast of Johor, Pulau Besar is a tropical paradise on earth, surrounded by natural wonders. Swaying palm trees, sparkling waters, and the finest white sands surrounds the island. The words "clean," "peaceful," and "attractive" are insufficient to characterise this lovely island. The water is so pure that you can see small marine creatures and the coral reef from the water's floor. Because of the variety of sea life available, the island has been designated as a Marine Park to protect it.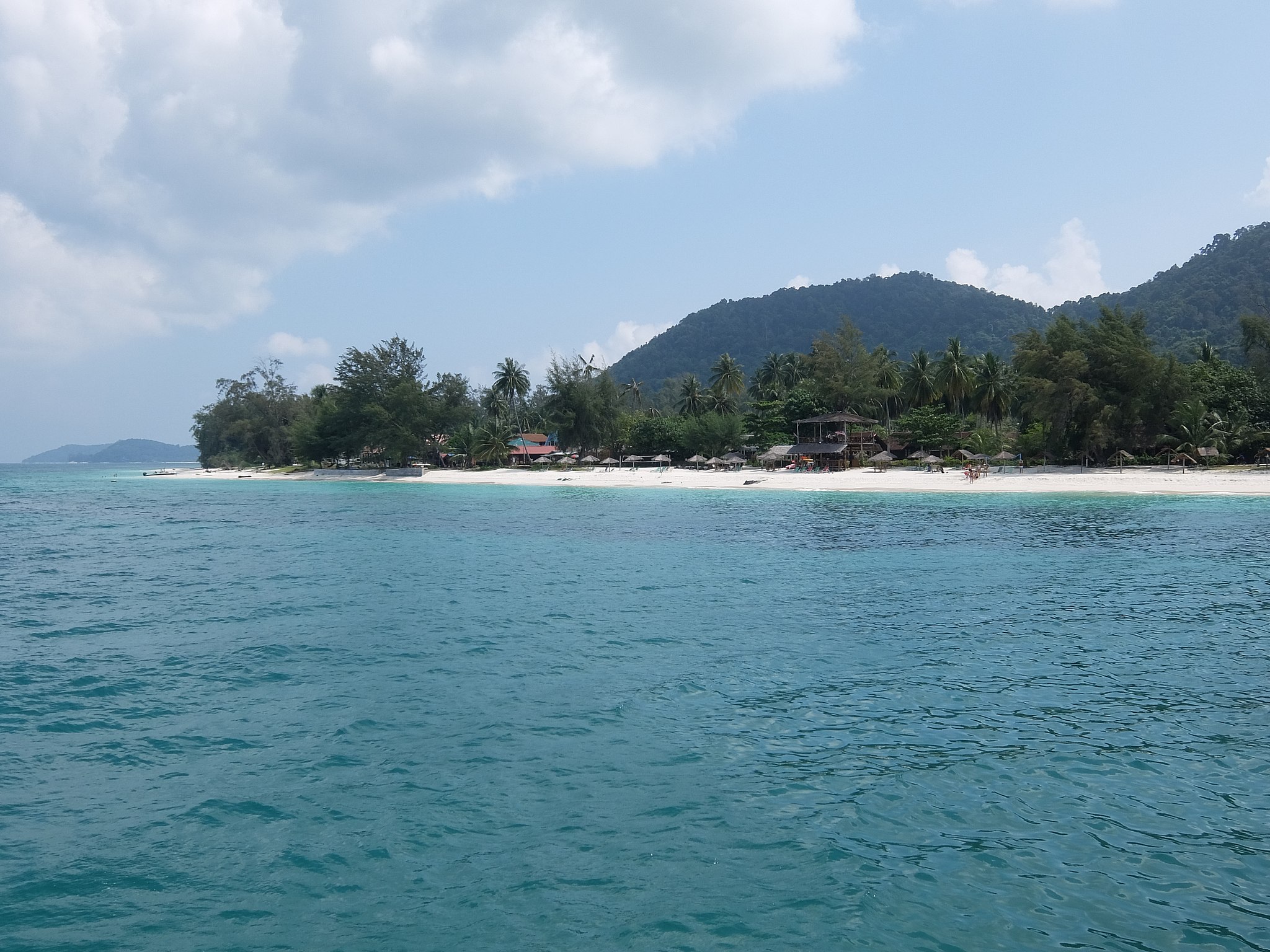 Manukan Island
Manukan Island is part of Tunku Abdul Rahman National Park, Malaysia's first marine national park. Manukan Island (Pulau Manukan) boasts coral reefs, crystal clear waters, white-sand beaches, and lots of lush vegetation. The island offers a variety of outdoor activities: Scuba divers can take advantage of the island's diving centre, while thrill-seekers can go paragliding for birds-eye views of the archipelago. As the best-developed island in the marine park, Manukan Island is a staple of island-hopping tours.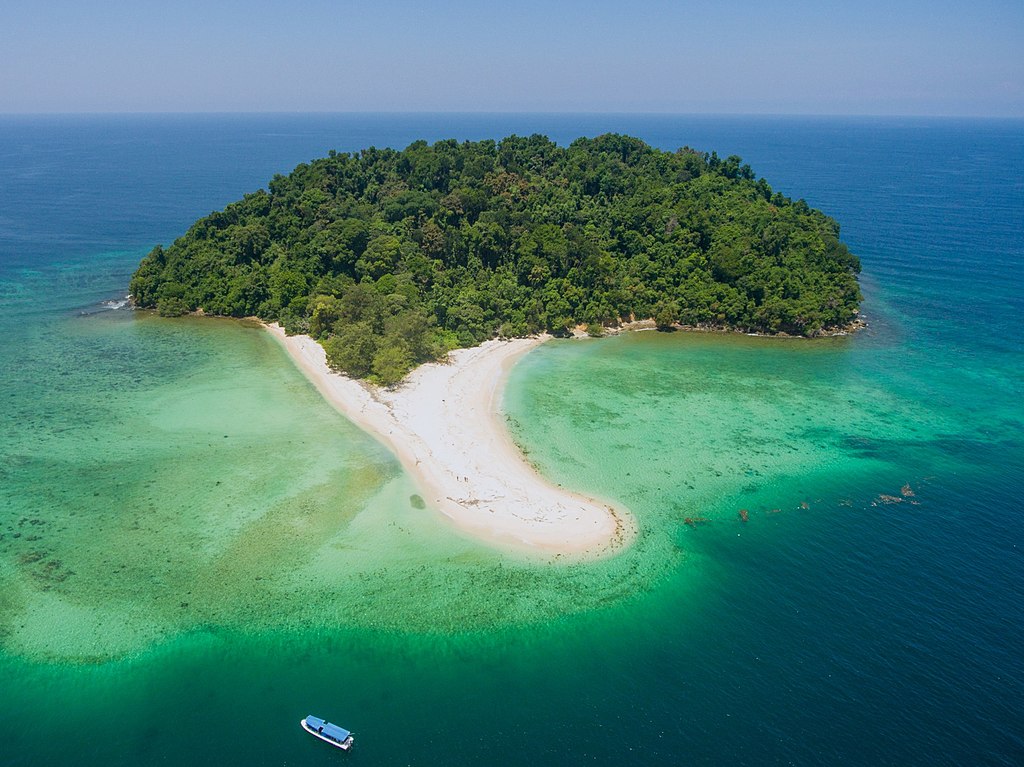 Lang Tengah Island
Pulau Lang Tengah is located on Peninsular Malaysia\'s east coast. Its secluded beaches and abundant aquatic life have been dubbed "Malaysia\'s Maldives". The shortage of roads in Lang Tengah is a highlight, with just a few jungle paths leading to the beaches. The clean air and lack of noise pollution make cycling, boating, and canoeing practices suitable since these are the only ways to get around. Best time to visit: March - October.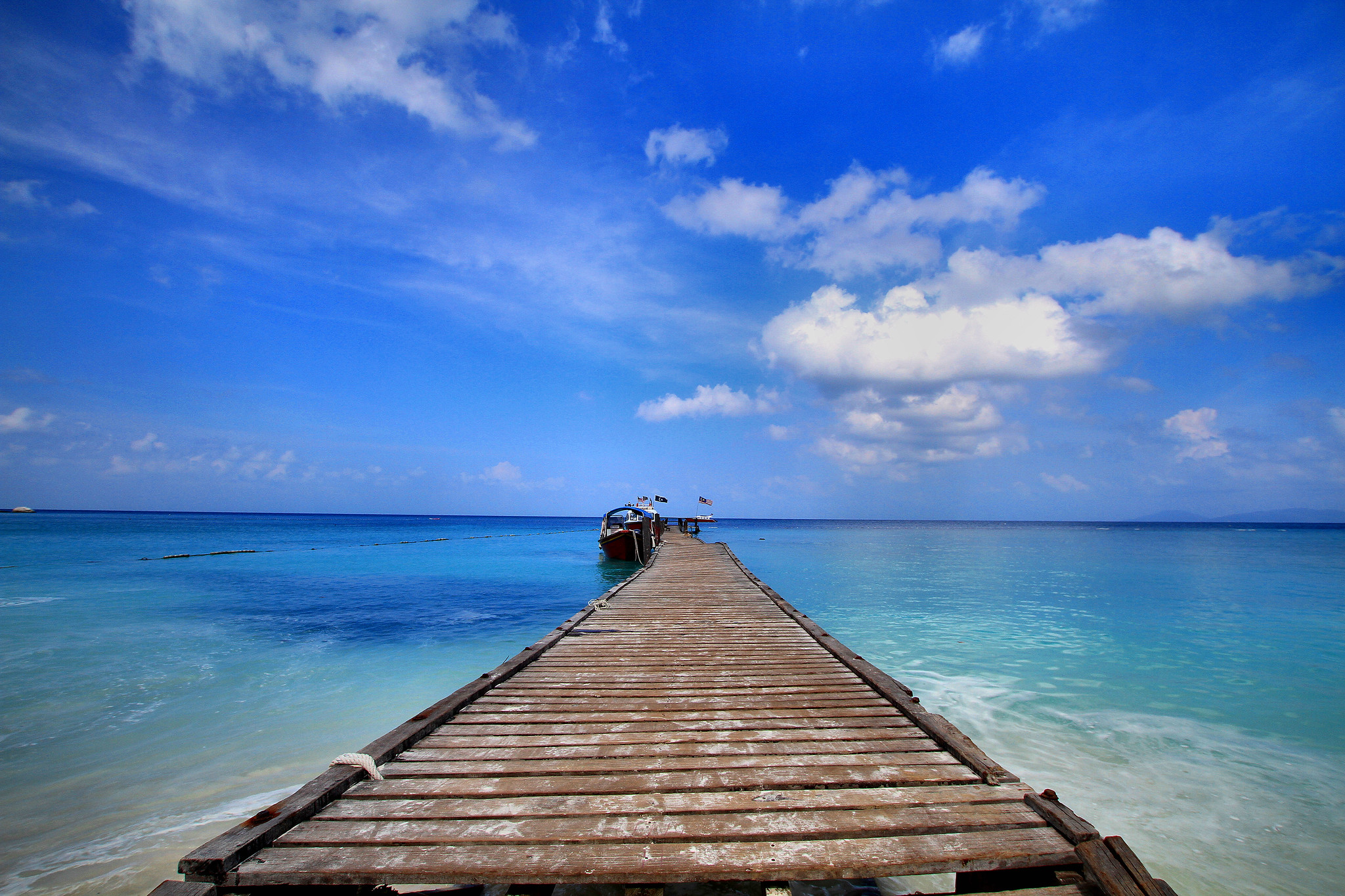 Rawa Island
In need of an escape from the hustle and bustle of the city? Discover exciting wildlife and peaceful tranquility near the sea at Rawa Island. Located in the Mersing District of Johor, Rawa Island is an underrated but beautiful coral island that should be visited. Considering 'Rawa' translates to 'White Doves' in the Johorian slang, visitors can find an abundance of alabaster white doves scattered around the relatively small island.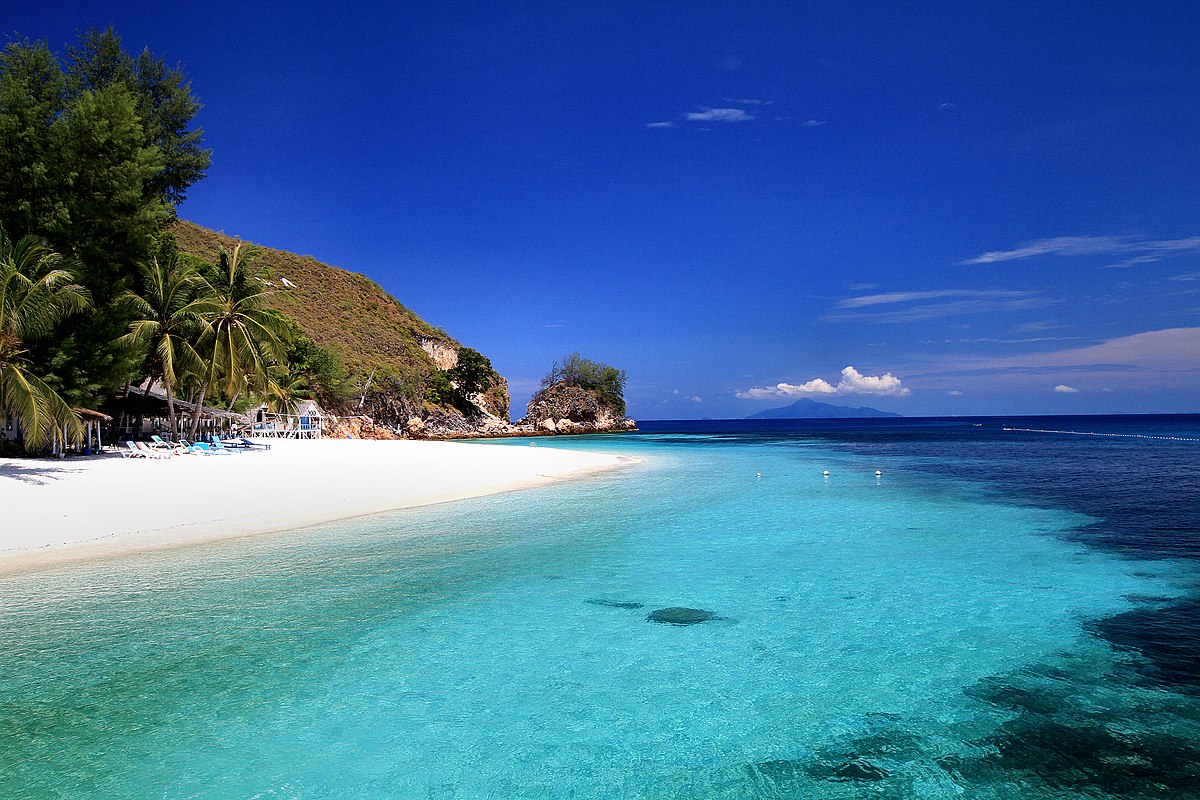 Tengah Island
In need of an escape from the hustle and bustle of the city? Discover exciting wildlife and peaceful tranquility near the sea at Tengah Island. Located in the Mersing District of Johor, Tengah Island is an underrated but beautiful privately-owned island that should be visited. Within the vicinity of Besar Island, this secluded oasis is easily reachable with an approximate 45-minute boat ride. The Sea Turtle Conservation project also takes place here.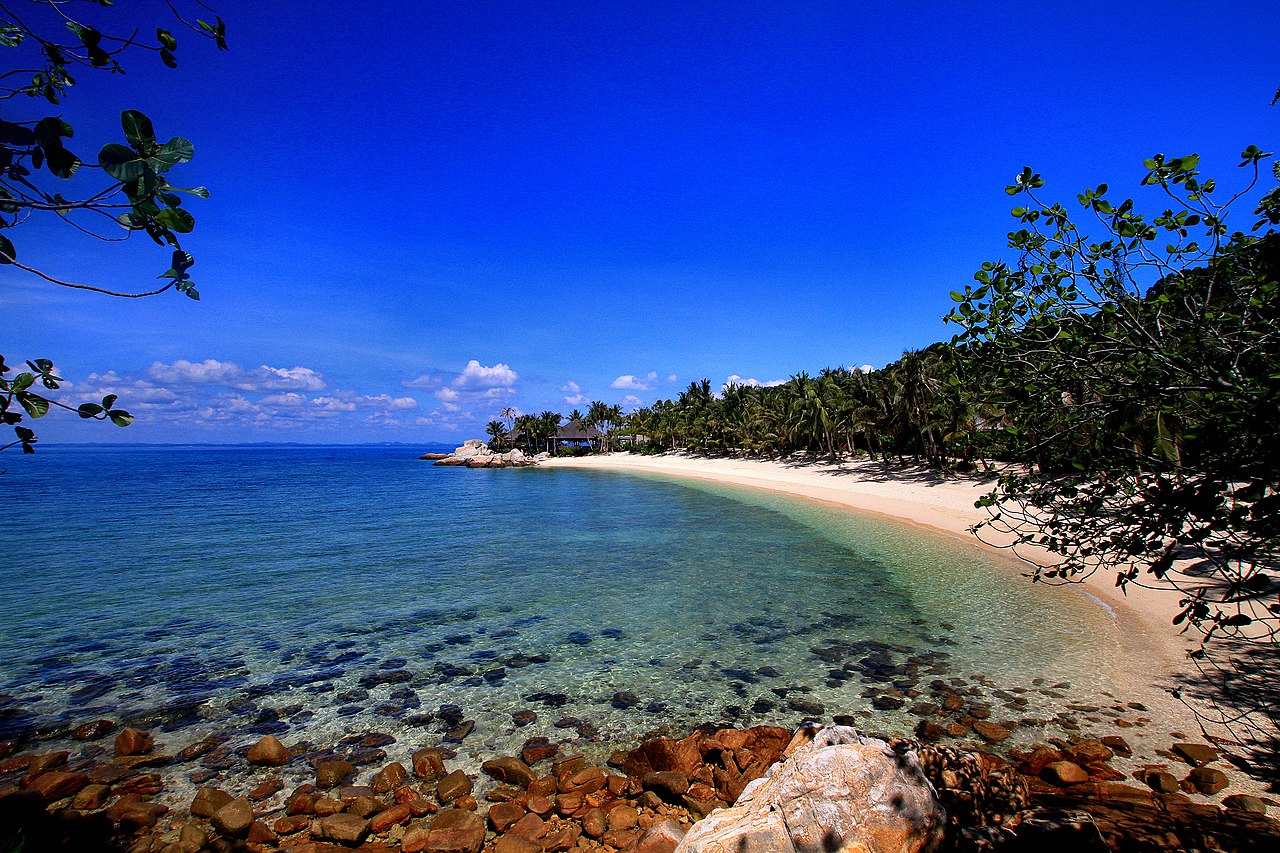 Genting Highlands, Pahang
Just 45 minutes away from KL, Genting Highlands is a cool hill station nestled in the cool mountain air and surrounded by a magnificent 100 million-year-old rainforest. If you want to escape the hustle and bustle of city life, Genting Highlands has a plethora of three and five-star properties with onsite eateries, facilities, impeccable service, and luxurious guestrooms with stunning mountain views.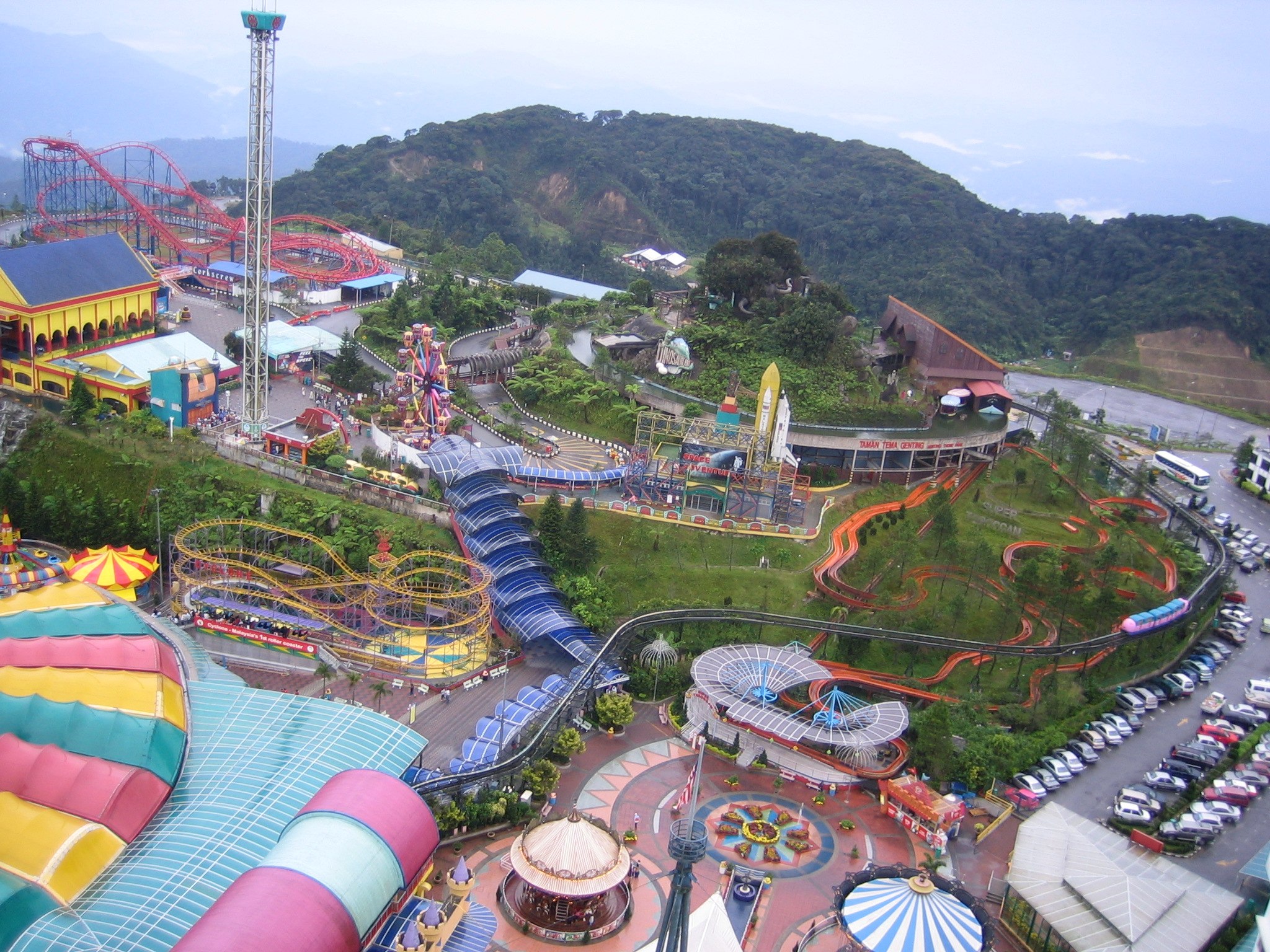 Bukit Tinggi, Pahang
Colmar Tropicale is a "French-themed" village and hotel in Bukit Tinggi, Pahang, Malaysia. It is situated on 80 acres of natural forestland at a height of 2,600 feet (790 m). The design was influenced by the original town of Colmar in Alsace, France. What could be more relaxing after all the thrilling experiences in the hot and humid atmosphere than a peaceful stay in any of the hill resorts, where one could sit in an open verandah sipping freshly brewed tea or indulging in cream-soaked fresh strawberries.
Fraser Hill, Pahang
Fraser's Hill situated in the state of Pahang in the central region of Peninsular Malaysia. This cooling holiday resort is famous for its nature activities and cooling atmosphere and is one of Malaysia's last hill stations, an imprint of former British colonial masters. Bukit Fraser has an average elevation of 1,200 metres, but its highest point is 1,500 metres above sea level at Telekom's loop. Temperatures usually range from 22°C to 28°C during the day and from 16°C to 20°C at night.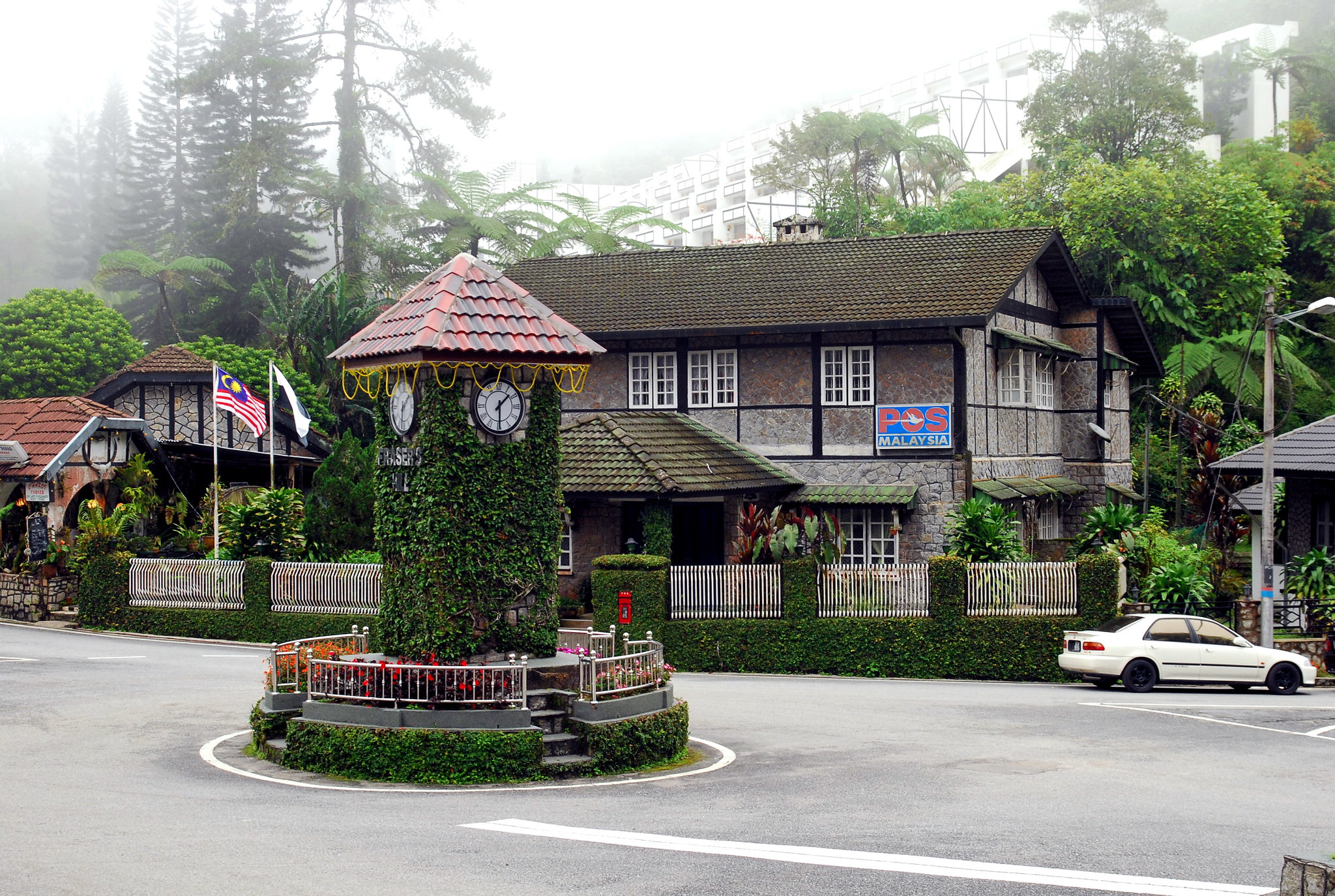 Cameron Highland, Pahang
Cameron Highlands is Malaysia's most common highland retreat with a mild atmosphere, with daytime temperatures ranging about 25°C and nighttime temperatures on average about 18°C. The highlands divides into three townships: Tanah Rata, Brinchang, and Ringlet. The British grew tea on the rich fertile mountain slopes during the colonial period, a tradition still practised by locals. Since then, it has become Malaysia's largest tea exporter. Aside from tea, Cameron is also ideal for growing continental trees, fruits, and vegetables.
Maxwell Hill, Perak
Bukit Larut, formerly known as Maxwell Hill, is a renowned Malaysian highland destination. Located at an elevation of 1,250 metres above sea level, approximately 10 kilometers from Taiping town in Perak; it is the wettest region in the world, with the highest rainfall. Bukit Larut is also home to Malaysia's oldest hill station, which was designed in 1884 by William Edward Maxwell, a British Assistant Resident in Perak, to provide a cool refuge for colonial officials. Bukit Larut is a perfect choice for those seeking to avoid the heat and humidity of Malaysia's lowlands, with daily temperatures varying from 10 to 25 degrees Celsius.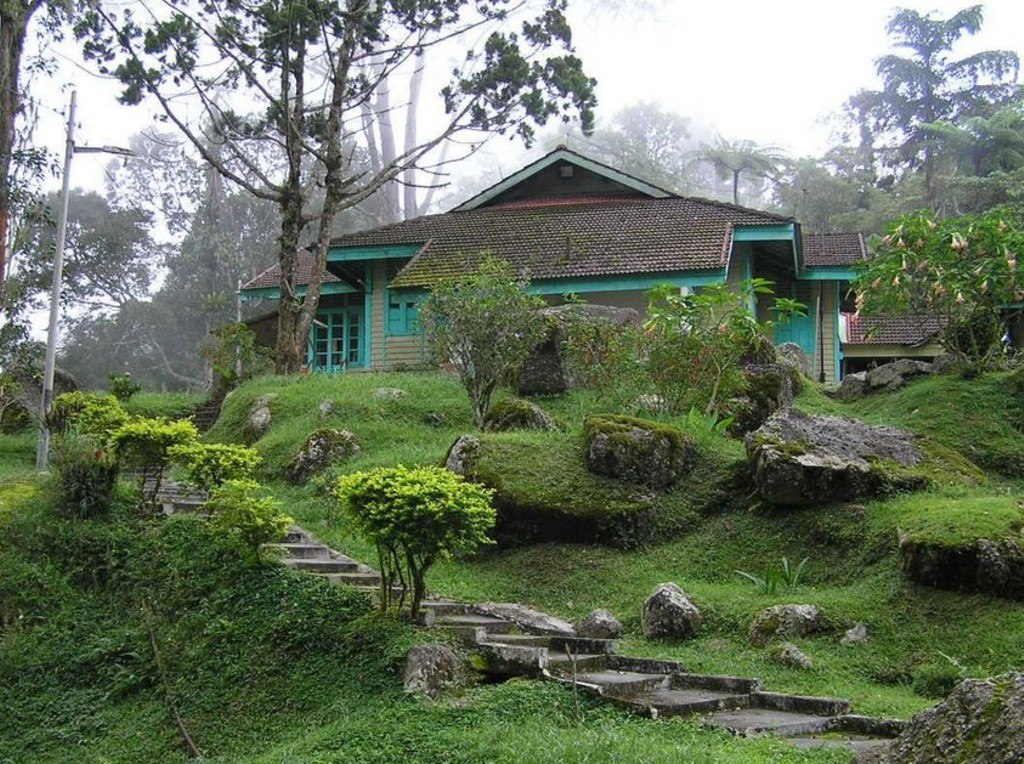 Penang Hill, Penang
Bukit Bendera, located 821 metres above Penang's capital, is known by islanders and is usually five degrees cooler than Georgetown. Since it is Penang's only remaining patch of tropical rainforest, the flora and fauna here have been conserved since 1960. Although it is less well-known compared to the rest, but due to its cooler climate, it is one of Penang's most popular tourist destinations. On a clear day, you can see the mountains of Langkawi and north Kedah from the top of Penang Hill, but the nighttime sight of lit-up Georgetown is particularly rewarding.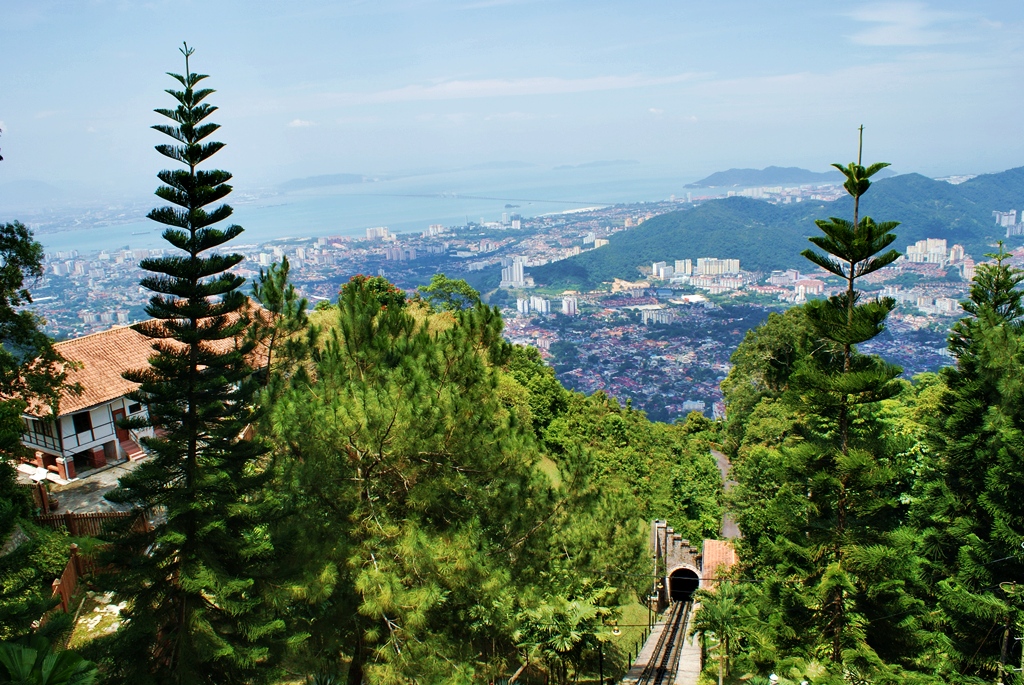 Sungai Pisang Waterfall, Batu Caves
Pisang Falls is a 3.1-kilometers out-and-back path with a waterfall near Gombak, Selangor, Malaysia. It is suitable for hikers of all ability levels. The trail is open all year and is used frequently for camping, biking, and bird watching. Near the top of the waterfall, there are some absolute picnic and camping spots. A leisure hike that requires you to trek across a waterfall, be prepared to have wet shoes.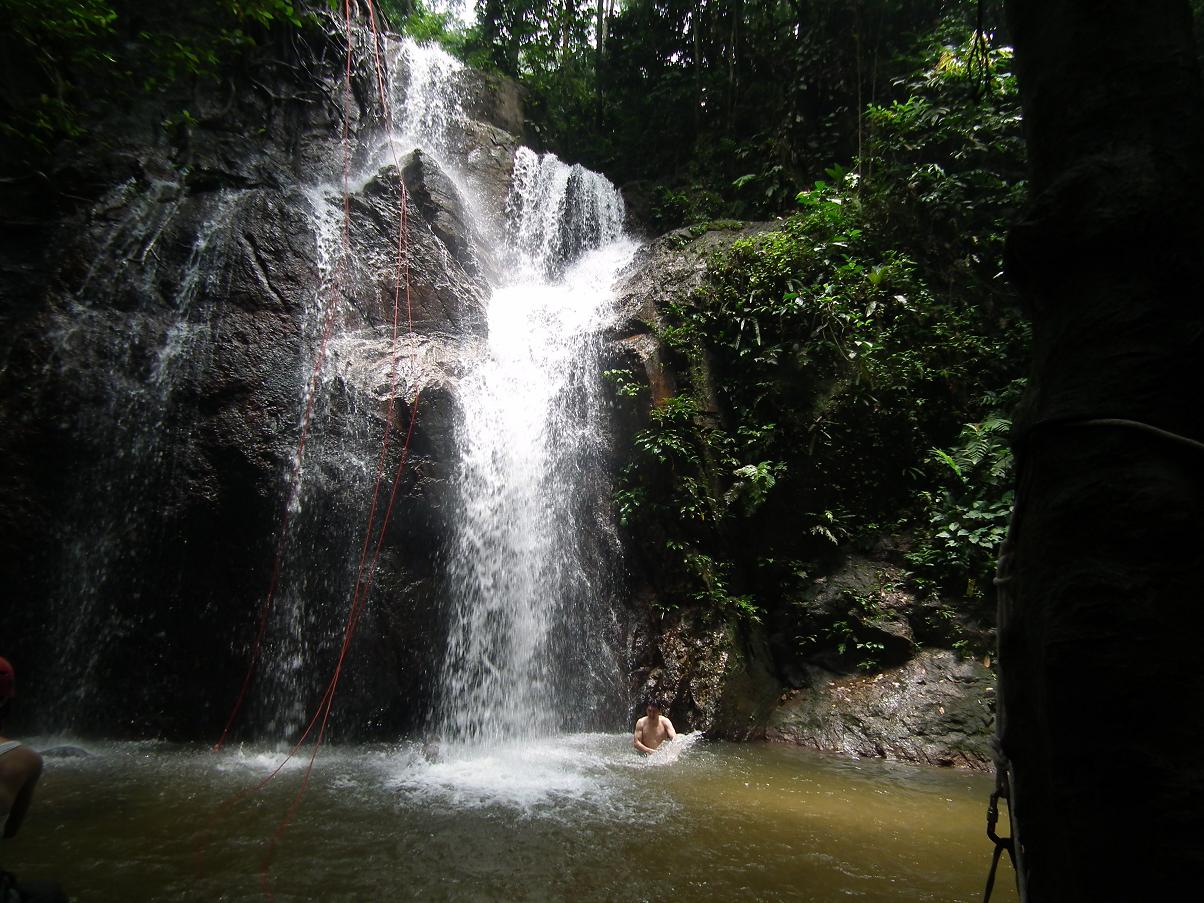 Jeram Toi, Negeri Sembilan
The Jeram Toi waterfalls are halfway between Seremban and Kuala Kelawang. They soon became a popular location for a soothing bath and a family picnic after being founded in 1985. Keep in mind that Jeram Toi has a separate exit that is marked when passing through the highways. There are tents, toilets, barbeque pits, and a cement walkway with steps leading up the gorge in this section. This place can be busy on weekends but peaceful throughout the week.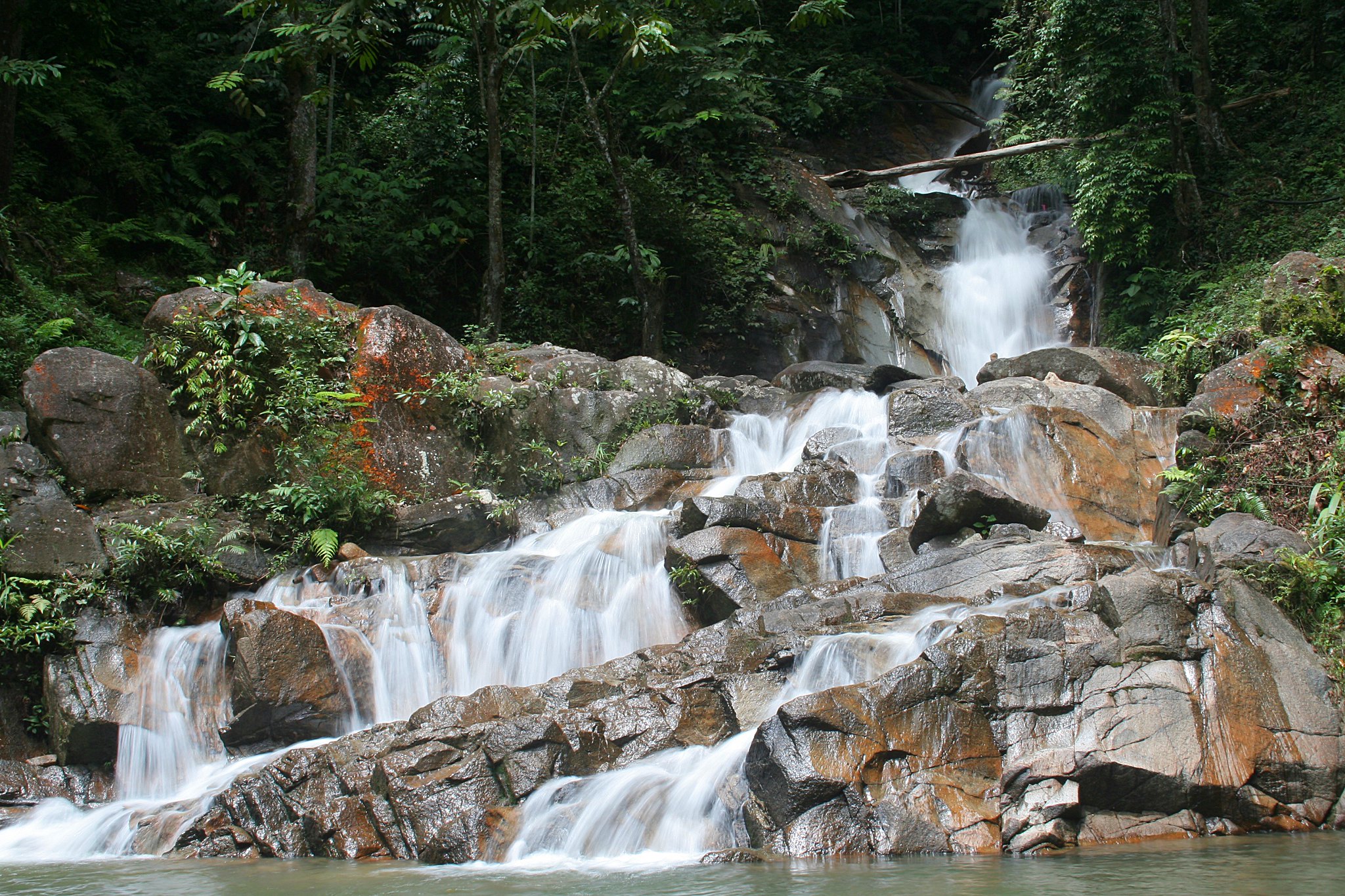 Ulu Chepor, Perak
Lata Ulu Chepor is just 10 kilometers from Ipoh City and is embraced by verdant tropical rainforest hills. The park is accessible via Route A1 to Chemor, near the Ipoh Utara Toll Plaza. This place is ideal for getting some fresh air, resting, and having a picnic on weekends. For guests who wish to stay for an extended period or participate in instructional and leisure events, facilities such as a campground, multi-purpose hall, praying hall, and bathroom are available. The park is well-kept and marked on the main lane. If you're feeling brave, there's even a downhill track path.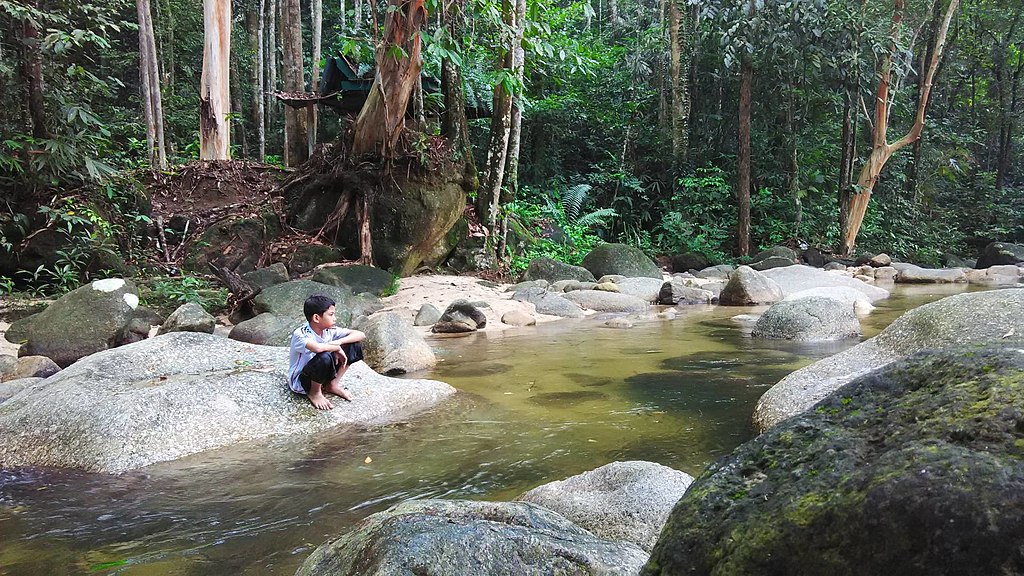 Sungai Lembing, Pahang
Malaysia is endowed with a plethora of rainforests, which give way to breathtaking waterfalls. Rainbow waterfall is situated 45 kilometers northwest of Kuantan, Peninsular Malaysia, in the town of Sungei Lembing. The sun meets the falling water at the base of the falls every morning between 9 and 10 a.m., making a stunning rainbow. People fly from all over the world to make the one-and-a-half-hour trip to the falls only to see nature's beauty. Rainbow Waterfall is a large waterfall hidden in the Sungai Lembing rainforest area, accessible by 4WD vehicle ride and hiking.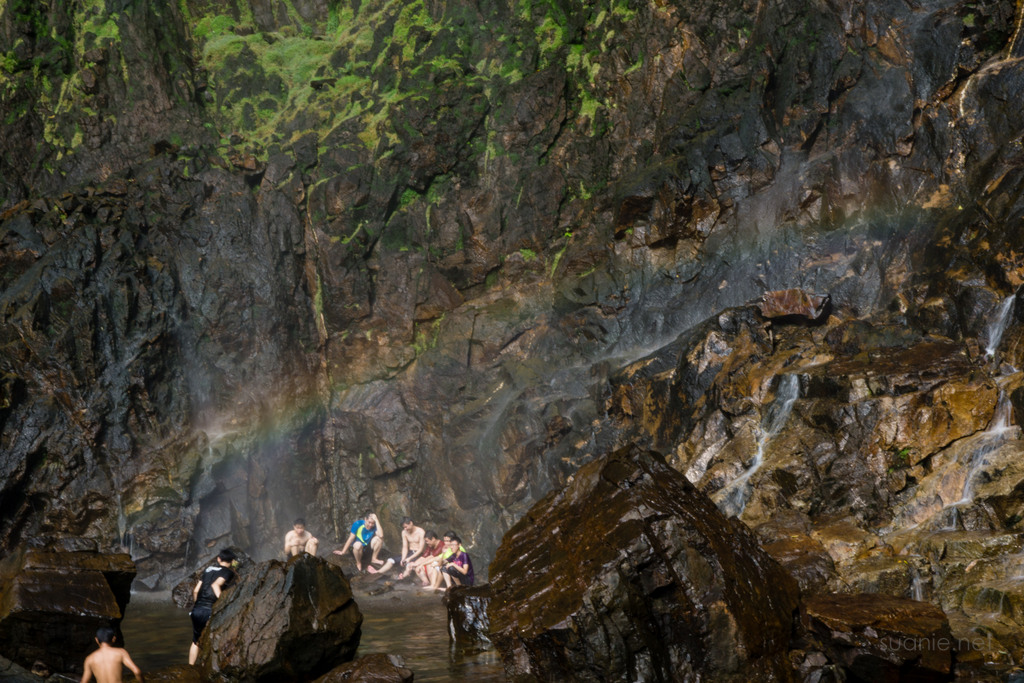 Seven Wells Waterfall, Kedah
The Seven Wells Waterfall, also known as Jalan Telaga Tujuh, is situated about a 20-minute walk from the famous Langkawi Sky Bridge and is one of the island's most stunning natural attractions. The waterfall cascades down Mount Mat Cincang, Langkawi's second-highest peak, and is a popular attraction for tourists and locals. The complete vertical fall is 91 metres high, but only a small section can be seen from the bottom. According to legend, this waterfall is home to fairies and the river has soothing properties. The waterfall looks magical because it is surrounded by nature, with rich flora and fauna.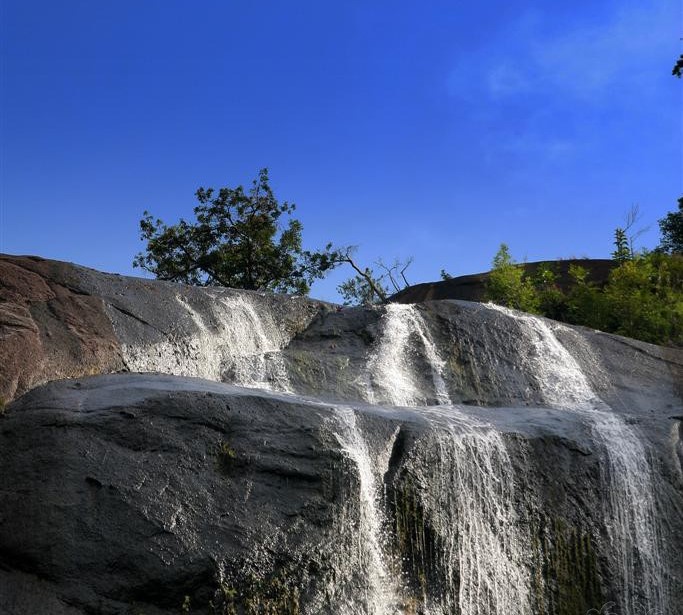 Sungai Chiling
Is there anything better than escaping the city to immerse in the beauty of Mother Nature? Enjoy the bone-chilling cooling waters at the one and only Sungai Chiling. Situated on the path to Fraser's Hill, Sungai Chiling has been touted as one of the must-visit waterfalls in Selangor. It consists of three split vertical waterfalls that flow with such force, especially after heavy rainfall. Therefore, it is advised to visit soon after such weather to enjoy this waterfall in all its glory.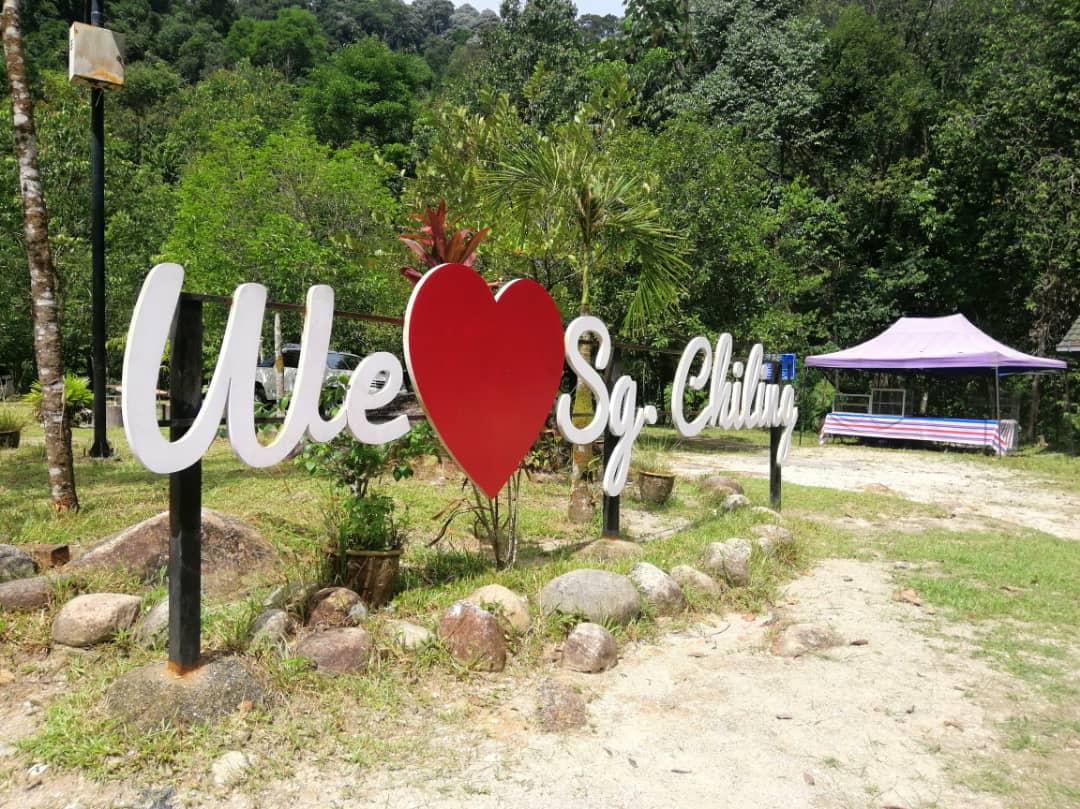 Lata Medang
Is there anything better than escaping the city to immerse in the beauty of Mother Nature? Enjoy the bone-chilling cooling waters at the one and only Lata Medang Waterfall. Located in Kampung Pertak within Kuala Kubu Baru, Lata Medang Waterfall has been touted as one of the must-visit waterfalls in Selangor. In order to reach this majestic waterfall that gushes crystal clear waters, a rather long and challenging but worthwhile hike is required.
Serendah Waterfall
Is there anything better than escaping the city to immerse in the beauty of Mother Nature? Enjoy the bone-chilling cooling waters at the one and only Serendah Waterfall. Located in Kampung Orang Asli Serendah, Serendah Waterfall is one of the few underrated but beautiful must-visit waterfalls in Selangor. Although it is considered to be relatively small as opposed to the one in the nearby Kanching Recreational Forest, it is still a great spot equipped with basic facilities for picnics.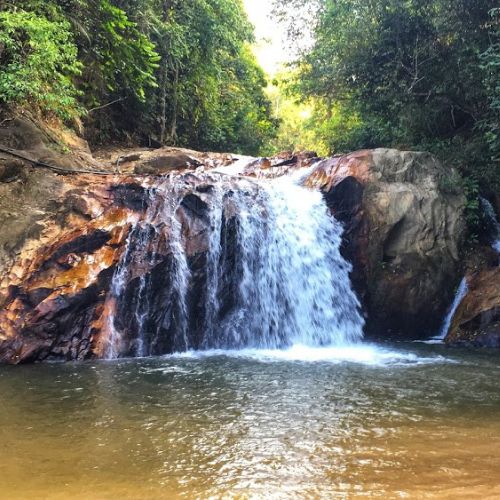 Broga Hill, Semenyih
Broga Hill, also known as 'Bukit Lalang' by the locals, is named after the 'lalang,' a native species of grass that grows abundantly here. This 400-meter-high hill is located in a lush tropical forest in Semenyih at the edge of the Titiwangsa Range, 40 minutes from Kuala Lumpur on the trunk road to Broga. Its spectacular panoramic views, particularly at dawn, are well known to both locals and tourists. Its prominence is also due to its ease of access by foot. For first-timers, the climb up the first peak may be intimidating. Fortunately, there are cords attached to the trees to assist newcomers. The view that awaits you at the top will undoubtedly reward your efforts.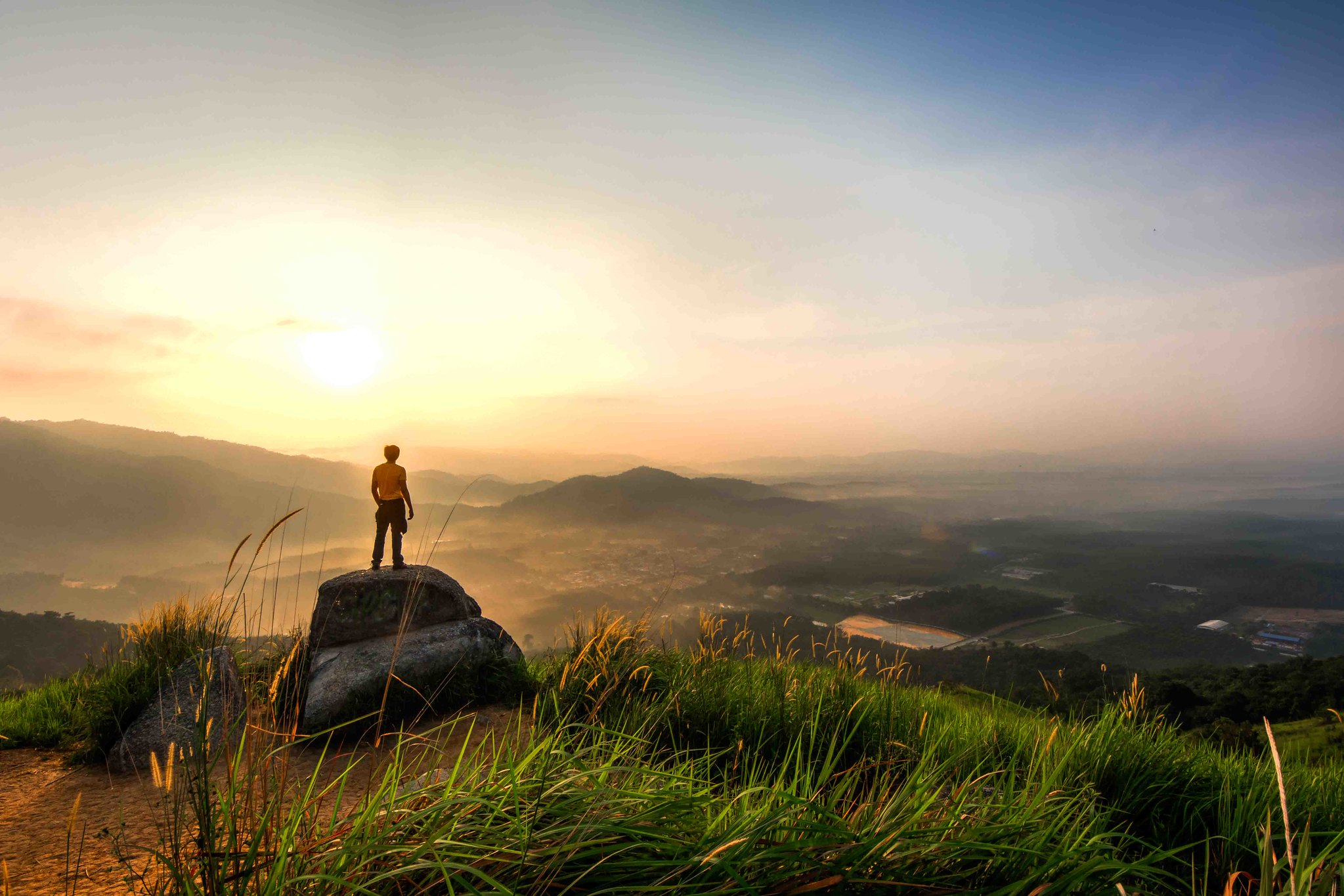 Mount Pulai, Johor
Gunung Pulai is a 654-meter-tall mountain in Johor, Peninsular Malaysia. Due to its proximity and ease of entry, it is a popular hiking destination for Singaporeans and locals. The summit of Gunung Pulai is not open to the public as it is secured by the military and holds two communication towers. Mount Pulai is a 14.3-kilometer moderately trafficked loop trail near Kulai, Johor, Malaysia, with a waterfall and a difficulty rating. The trail is also used for camping, cycling, running, and taking nature walks.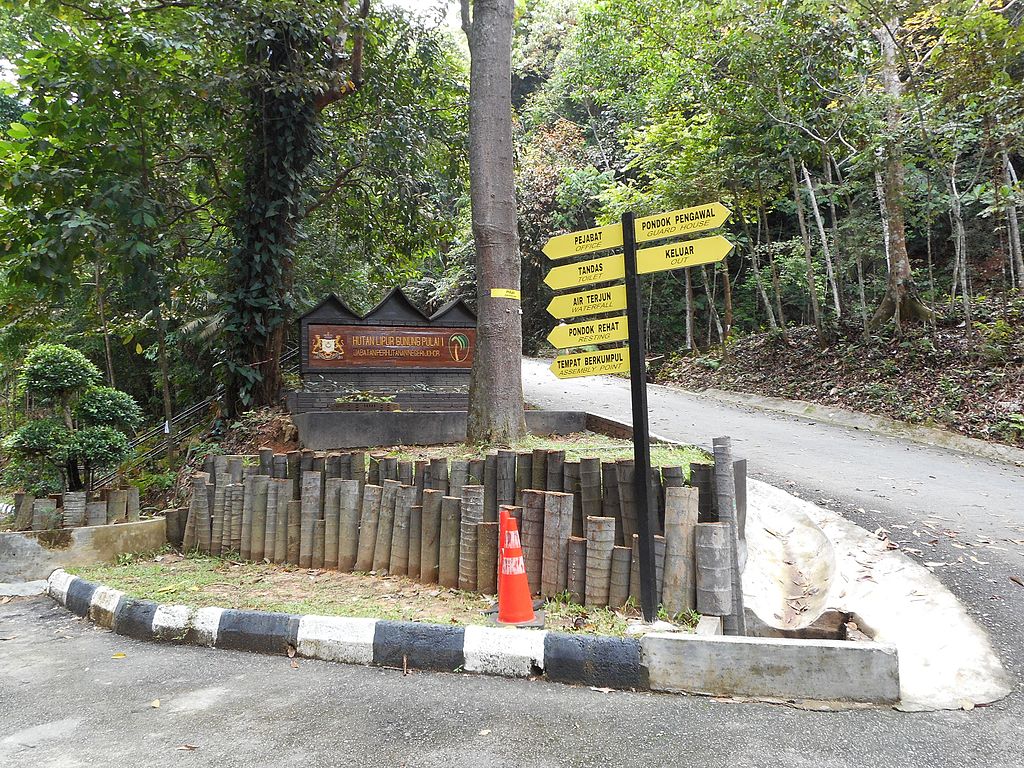 Panorama Hill, Sungai Lembing
Bukit Panorama is a hill in Sungai Lembing, 45 kilometres northwest of Kuantan. Standing at 271 metres tall, there is just one path up the slope. Start at the bottom of the stairwell and work your way up. The trail's key feature is a stairwell with railings; only a few short stretches are without the stairwell. When you hit the top of the hill, you will be able to see a panoramic view of the surrounding city. The visitor will usually take 30 to 45 minutes to walk up Bukit Panorama.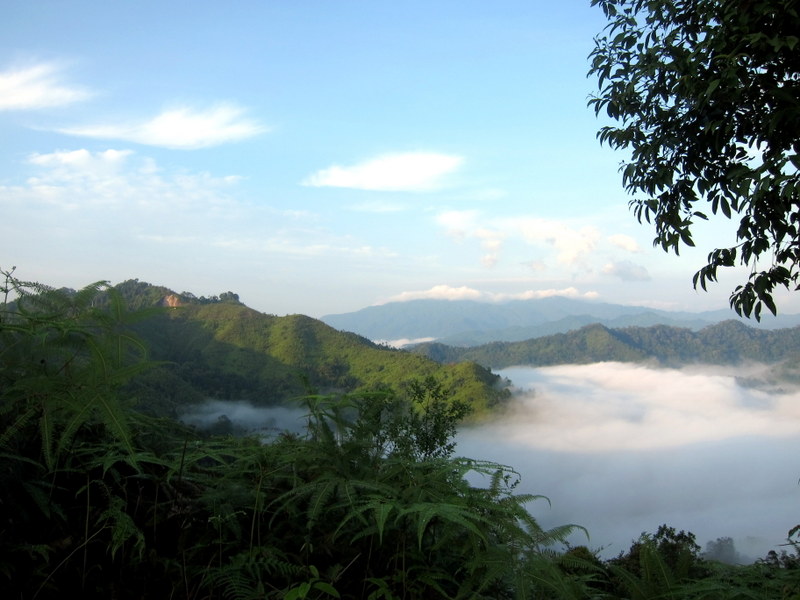 Mossy Forest, Cameron Highlands
The mossy forest is a natural ecosystem that only grows at the higher elevations of the Cameron Highlands and other Malaysian mountain ranges. Low-level clouds in the sky, driven by winds, blanket the trees in persistent mist and moisture, providing a perfect biotope for moss, ferns, lichen, and orchids. This moist tropical evergreen forest also acts as a refuge for a diverse variety of montane species, including butterflies, rodents, frogs, birds, and mammals that are only present in this cold climate.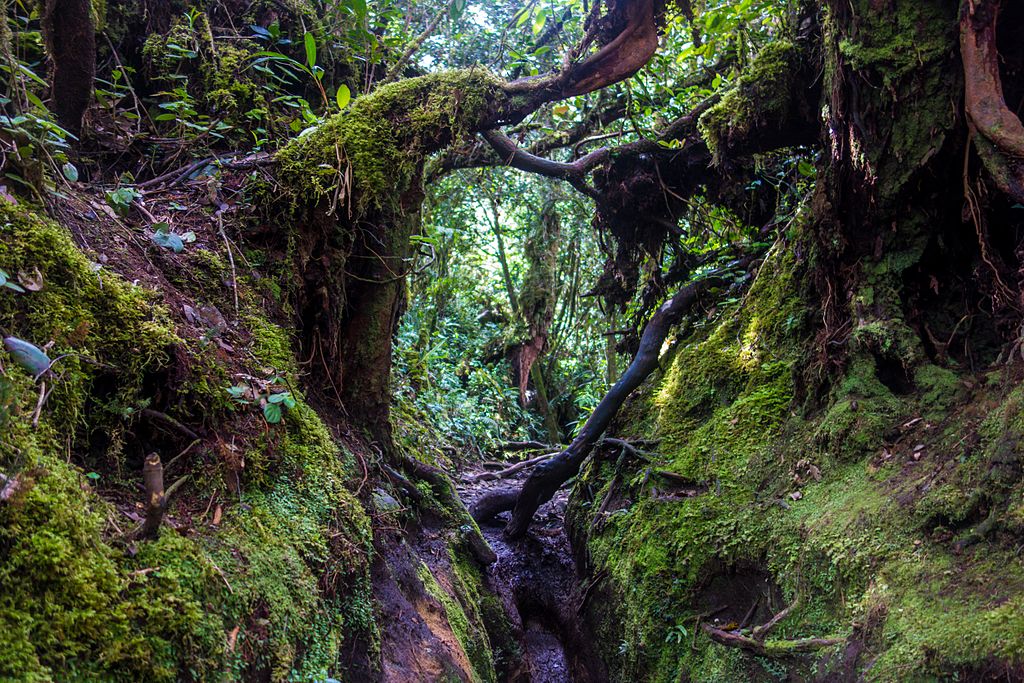 Penang National Park, Penang
This is Malaysia's smallest national park, at 23 square kilometres, but its beach-fringed forests are home to silvered leaf monkeys, flying lemurs, leopard cats, and a plethora of lizard, amphibian, and reptile animals. Activities such as jungle walks and boat rides to serene golden-sand beaches will comfortably fill a day. There are two major trekking trails in the park: one that takes you down the coast, over headlands, to Monkey Beach, and another that takes you over the hills, through the jungle, to some of the more isolated beaches, where the Turtle Sanctuary is located.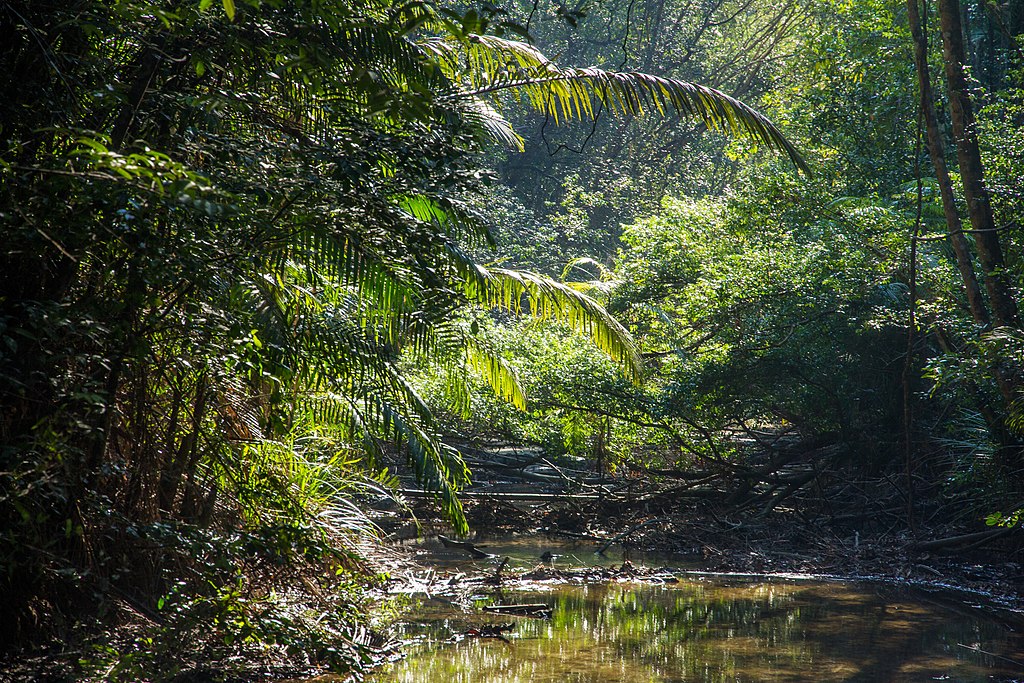 Bukit Batu Putih
In need of a vigorous nature-themed activity away from the hustle and bustle of the city? Look no further than a lengthy hike at Bukit Batu Putih. Situated in Tanjung Tuan, Bukit Batu Putih is a part of a 200 million year old quartz ridge enveloped by one of the nation's last remaining coastal rainforests. Enjoy a relatively short hike, regardless of the route chosen (either the forest trail or beach trail), where a clear view of the pristine blue waters await you.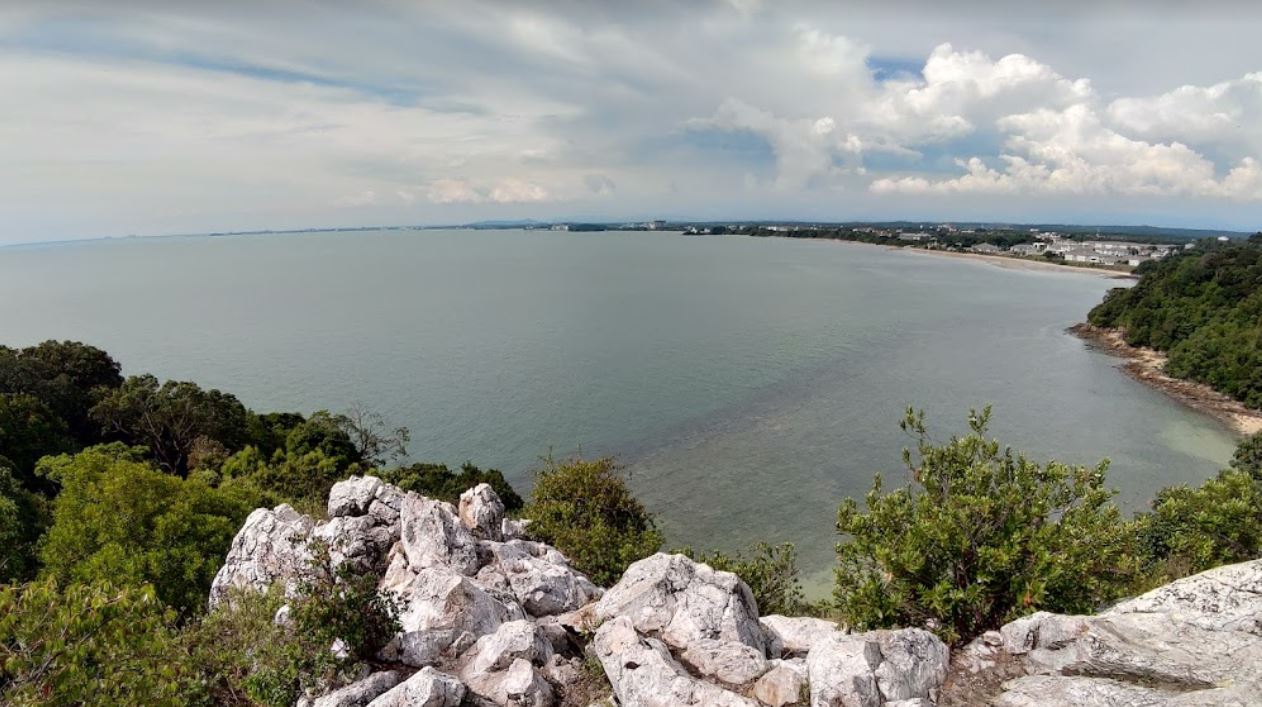 Bukit Kutu
In need of a vigorous nature-themed activity away from the hustle and bustle of the city? Look no further than a lengthy hike at Bukit Kutu. Situated 290 metres above sea level in Kuala Kubu Baru, Bukit Kutu is a moderately challenging hike that requires good stamina to overcome the steep areas and the three ladders that will enable you to reach the final boulder. The entire hike can take up to about six hours in total to complete.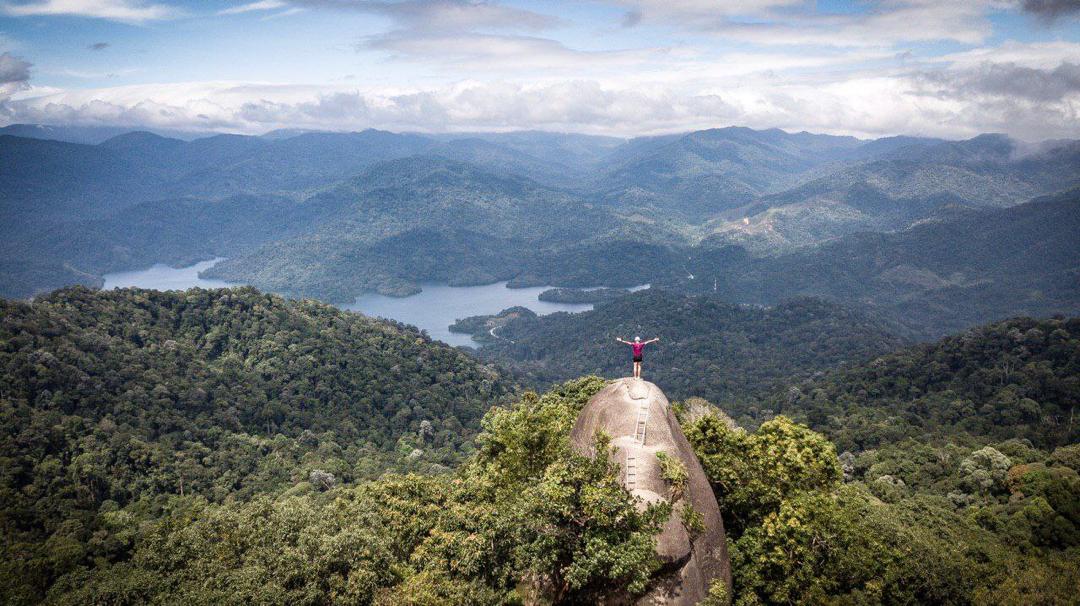 Bukit Batu Pahat
In need of a vigorous nature-themed activity away from the hustle and bustle of the city? Look no further than a lengthy hike at Bukit Batu Pahat. Situated in Kuala Kubu Baru, Bukit Batu Pahat has approximately 306 metres of elevation gain which can make it a rather difficult hike to the top. On top of that, the shady trail is covered with many rocks and boulders. However, the climb is deemed worthwhile thanks to the magnificent forest backdrop that can be viewed in an unobstructed manner at the peak.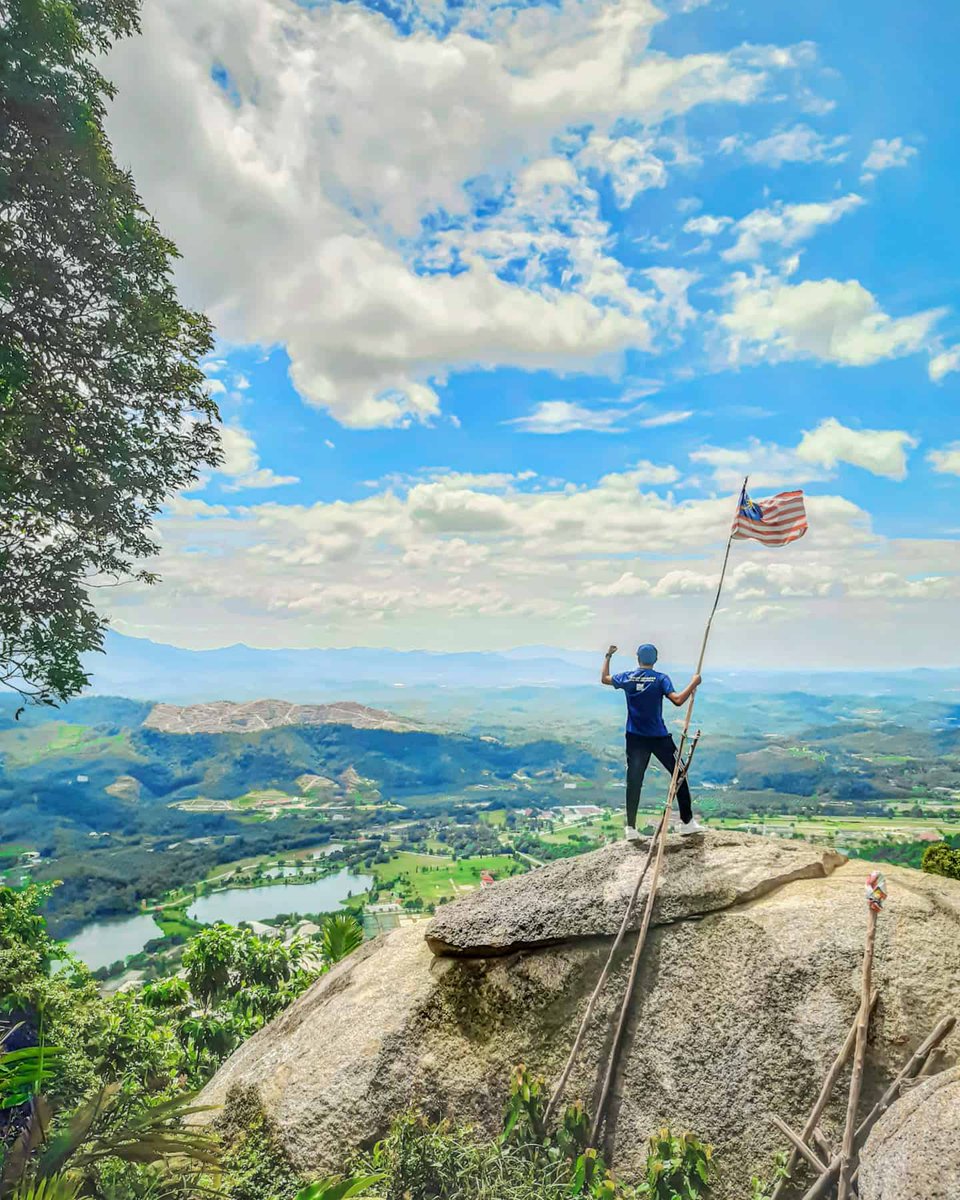 Puncak Rajawali
Also referred to as Jugra Hill Trail, Puncak Rajawali is a challenging hiking trail that peaks at 140 metres at the hilltop. Located within a lush untouched forest reserve, witness various flora and fauna while hiking along the steep and winding trail.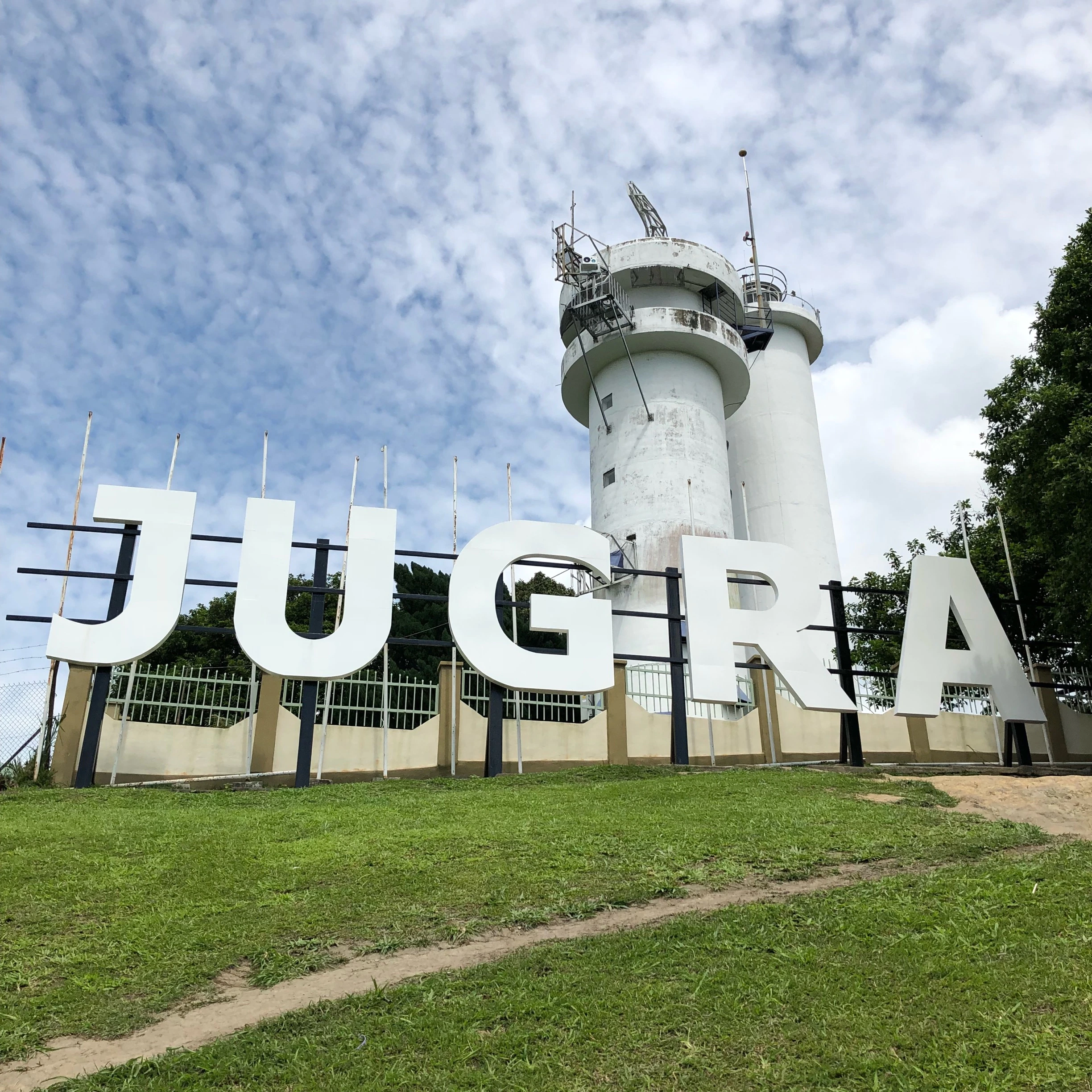 KKB Paragliding Park
For those with an adventurous heart, Kuala Kubu Bharu presents the best of extreme sports. As you fly through the air, you will have the privilege to appreciate the wonders of nature that encompass Kuala Kubu Bharu from an aerial point of view.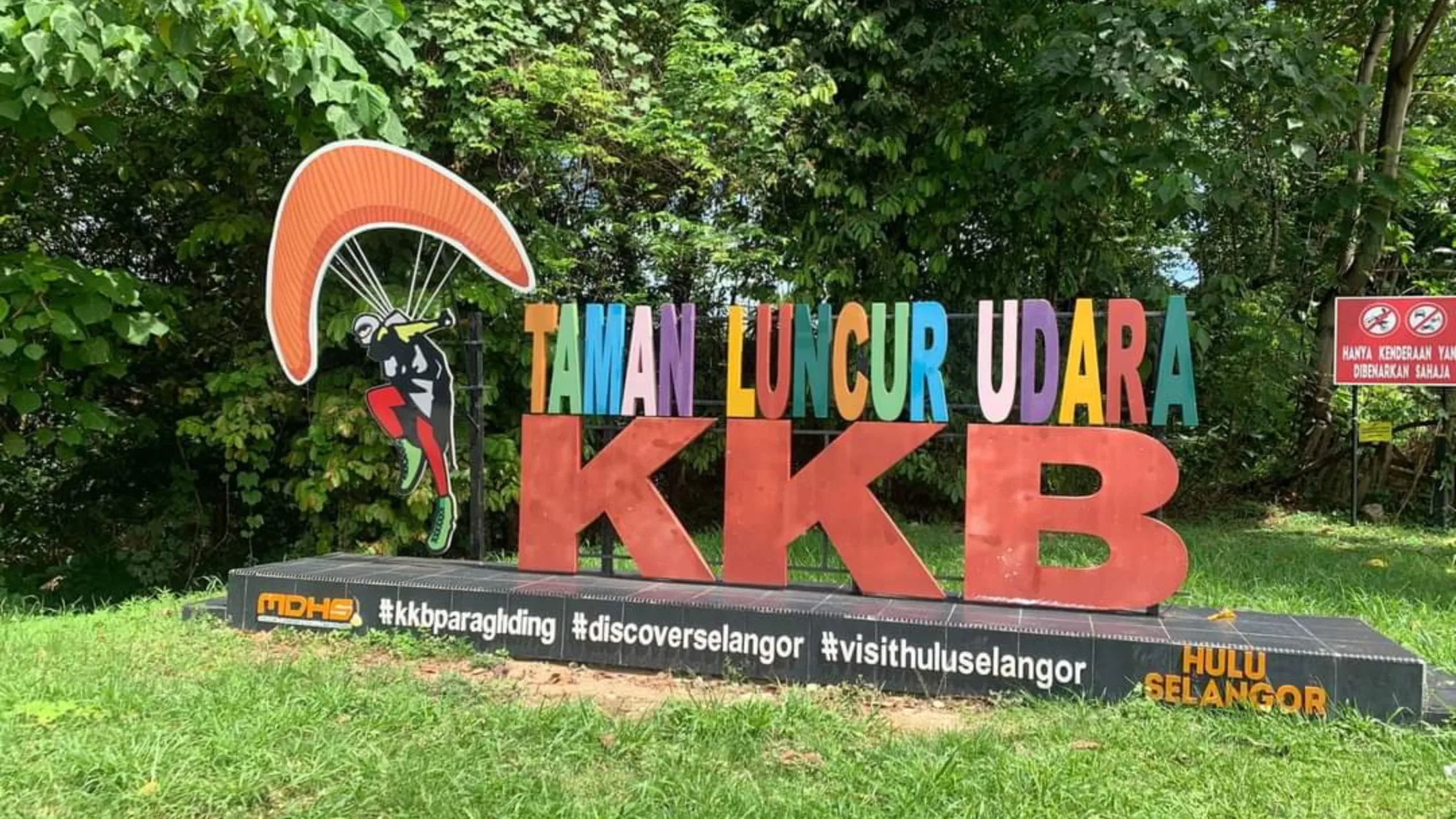 Whitewater Rafting Kuala Kubu Bharu
White water rafting trips take place along the Hulu Selangor River. White water rafting brings a sense of excitement through an exhilarating drift at the end of the rafting trips with a beautiful view of nature along the banks of the river.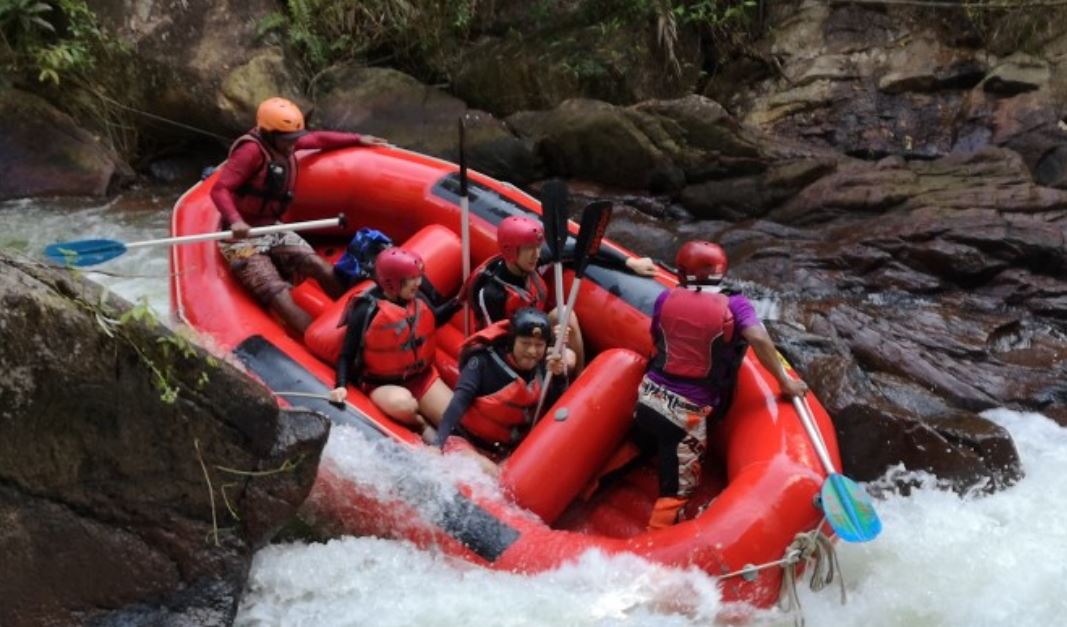 Jugra Hill
At the observation of the Jugra Hill lighthouse, experience the thrill of paragliding. Depending on wind conditions, March to September tends to be the best time to do it.